Local Facebook selling groups are now fast taking over from eBay as the place to find a fantastic bargains and the best bit……NO fees.
Follow these tips to save £££'s when buying or selling on Facebook. Learn how to find the best groups, network and stay safe.
Buying & Selling
You would expect items to sell much quicker on eBay just because of its wider audience however, its possible to sell many items instantly on Facebook while they remain unsold on the 'Bay.
That said, Facebook groups are run by volunteer administrators, so you are unlikely to get any support whatsoever if things go wrong. Remember buyers aren't always reliable – sometimes they just won't turn up, or they'll change their mind.
Selling on Facebook is all about getting that quick local sale, selling to friends and people in or around your hometown.
What Sells Best?
Here's our tips to what sell fast on Facebook.
Popular goods. Facebook's a good bet for mainstream goods such as games consoles, furniture and spare TVs – things lots of people have, want and can easily collect.
Small cheap items. Selling in Facebook groups can be really profitable if your selling small inexpensive items just because your saving on fees and postage. DVD's, games, baby items & crafts all sell incredibly well if you find the right group.
Kids' stuff. Parents groups are among the most bustling, so this is brilliant for cots, kids' clothes, Frozen dolls and Jumperoos.
When to use eBay?
Rarer items. The chances are you just wont reach your niche market on Facebook. This is exactly where eBay trumps the competition.
High-value items. Facebook just doesn't offer the protection that eBay does.
Find local Facebook groups to find great deals
Thousands of buying and selling groups have appeared on Facebook recently and they can be a great place to find that must have bargain. To get started, search for your area or postcode in the main search box, alongside words such as 'selling', 'sale' or 'buy'.
Many areas have several groups – for example, in Manchester there's Manchester Buy, Sell And Swap, Manchester Buy, Sell, Swap and Manchester & Salford Buy/Sell/Swap/Giveaway
In Liverpool some of the larger better ones are Bargain Bay, Bargain Box, Bargain Bonanza and Buying and Selling in Merseyside.
Some notable groups for finding bargains
Safety first! Always be careful
disagreements are rare and most groups are self regulating, banning troublemakers, but be careful. Check profiles of buyers and sellers, trust your gut and only do business if nothing flags up..
For smaller goods, do the exchange in a busy public place – why not outside the local police station?
If they must come to your home, try to do the exchange on the doorstep – don't be pressurised into letting anyone into your home. Also make sure someone else is in the house when the buyer comes to collect.
It's a good idea to have a mobile phone in your pocket, keep valuables out of sight, and if you let a collector in, limit their movements to as few rooms as possible.
Always ask to be paid in cash rather than by bank transfer or cheque. If someone has your bank account details, it increases the risk of fraud against you. With cheques, you've no guarantees they will clear. PayPal is secure but only if you choose the "paying for good's and services" option, don't use "friends and family", if anything goes wrong your unlikely to get your money back.
If your buying, the preference is probably to use PayPal's "good's and services" option but sellers will sometimes insist on cash payment for obvious reasons. This is the ONLY alternative payment method we would suggest but make sure you have inspected the item thoroughly before handing over any money. NEVER pay up front in cash.
Give people 24 hours to buy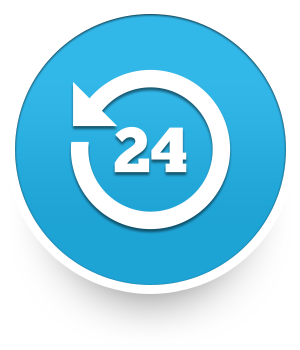 Frustratingly, some buyers quickly post to stake their claim, and then never show any interest again. This is definitely one of the most frustrating aspects of selling on Facebook.
To help, put a clear deadline in your ad, along the lines of 'will offer to the next person down if collection time not agreed within 24 hours'. and don't rush into anything expecting it to be sold straight away.
It's not all about selling
A lot of items are given away for free, you just need to be a member of the right group and keep your eyes peeled.
The best way to search for give-away groups is by searching for them in your Facebook search bar. Just enter "free" followed by location.