Tesco have one of the most generous reward schemes on the high street and it's possible to make those loyalty points go even further with just a little know how. So here's our know how, showing you how to reclaim lost Tesco vouchers and how to boost the value of those you have. Plus we've details of how to add to your points haul without spending.
Clubcard basics
Regular shoppers at Tesco earn Clubcard loyalty points. Every three months it sends the points as vouchers, yet it's possible to gain massive extras.
In July, Tesco revamped its Clubcard scheme and began sending out new dark blue contactless cards to customers. It also announced a major overhaul of its Clubcard app, meaning you can now use it to sign up to Clubcard and show vouchers in store rather than using ones sent through the post.
How do you earn Clubcard points?
Flash your Clubcard at Tesco and you bag one point per pound spent. You can also nab points in other ways, via partners such as Esso, and even without spending a penny. See Ways to Earn Clubcard Points.
When you earn over 150 points in a three month period, Tesco sends your points as Clubcard Vouchers to use in-store or online. If you don't reach the threshold in any one quarter, your points carry over and it sends vouchers at the end of the next quarter you earn 150 points in. Vouchers are valid for two years.
How much are Tesco vouchers worth?
While 500 points equals a fiver to spend in store, you can trade it for up to four times that value (ie, £20) on Boost Partner items. These include restaurant vouchers, jewellery and train tickets (see our Top 10).
Reclaim lost Tesco vouchers.
Many people lose or forget to use their Tesco vouchers, but there's an easy way to claw back the last two years of unused vouchers (some report successes from even further back).
Log in online.  Go to the Tesco Clubcard site and enter your details. When you log in, the site asks you for your email address, password and Clubcard number to access your account.
Make sure you're registered. You'll need to be registered for a Tesco.com account. Tesco says doing this means you won't miss out on money-off codes the first time you shop.
Check for unspent vouchers.  In your Clubcard account, click on 'my vouchers' on the left-hand side and you should see a table listing the vouchers you still have to spend.
Instantly print vouchers or use the codes online.  If you want to spend vouchers online, you simply need to use the code listed, eg, beginning "A6TCD". To spend in store, print vouchers yourself to use instantly.
Clubcard vouchers about to expire? There's a trick to extend them.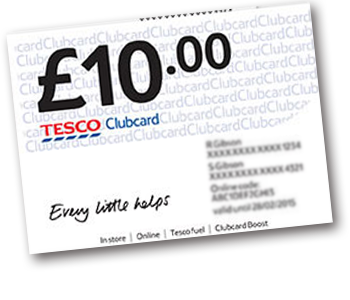 Clubcard vouchers are valid for two years, but there's a crafty way you can extend their expiry date for another two years – perfect if you're saving up for something big and need more time. Here's how it works:
Make a small purchase on the Clubcard Boost voucher exchange site (not in store or on other Tesco websites) and the remaining balance is credited back to your Clubcard account as points. They'll then be reissued as new vouchers (with an expiry date two years in the future) when you next get a batch. So if you spend 50p on a £10 voucher, you'll get £9.50 as new vouchers.
There's no min spend, but the aim's to shell out as little as possible and you're limited to what's on the Clubcard Boost site.
Bear in mind you'll need to do this for each individual voucher though, so weigh up if it's actually worth it for smaller denominations. For example, if you've a £10 voucher it's probably worth it – if you've got a handful of £1 vouchers, maybe less so.
How to add to your points haul
There are lots of ways to nab extra points – some involve making everyday purchases, while with others you don't need to spend a penny.
Earn Clubcard points without spending
You can add to your stash of points without spending anything at all using a few of the tricks below. Always check the full terms and conditions though as most of these include giving your consent for Tesco to contact you about future promotions and offers. It may take a while for these to build up to significant amounts, but over time they can really pay off.
Collect 75 points when you give Tesco Bank your renewal dates for car, home and pet insurance, and your mortgage renewal dates (you don't have to be a Tesco Bank customer). By doing this you agree Tesco can contact you about them. You'll have to enter your name, address, email and mobile number.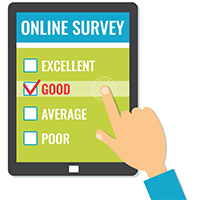 Register to join Shopper Thoughts and if you're eligible for the scheme you can collect points every time you complete the surveys you're emailed. They take between five and 20 minutes and the amount of points varies by survey (you'll usually get 100 points for a 15-minute one). There are also prize draws to enter.
Collect 25 Clubcard points when you tell Tesco about your most recent visit. You need to keep hold of your receipt and use a code on there to take part at Tesco Views. The amount of points you can collect is capped at 25 points per month. Plus there's a £1,000 gift card monthly prize draw.
Earn Clubcard points with everyday spending
You accumulate Tesco Clubcard points at a rate of one per £1 spent in store, but you can earn them in other ways too when spending either via partners or Tesco's other businesses.

Go wallet-free at Tesco (UK-wide), bag an extra point per £4 spendThe Tesco Pay+ app (formerly called Payqwiq) is available on Android and iOS and lets you store your credit or debit card and Clubcard details, then quickly pay for shopping and automatically collect Clubcard points at Tesco by scanning the barcode in the app. Tesco revamped and renamed its app on 27 September. As a bonus it's offering an extra Clubcard point for every £4 you spend in store until 14 January 2018, on top of the usual one point per £1 – meaning you'll be able to collect five points for every £4 spent.
You can collect the extra point in addition to other Clubcard offers – so, for example, if you pay with a Tesco credit card (which also offers an extra point per £4) you'd collect six points per £4 spent in store. It's worth noting Tesco checks your card is genuine by making a £2 request to your account – the money won't actually be taken but in some cases will appear in your transactions and then disappear.
For devoted points chasers, the Tesco Clubcard Credit Card (18.9% representative APR) gives one extra Clubcard point for every £4 spent in store (on transactions of at least £4), and one point for every £8 spent elsewhere (£8 minimum spend). Ordinarily, you should repay IN FULL every month to avoid interest. However, Tesco offers up to 30 months 0% on new spending. This means you could do ALL normal spending on it to rack up the points, stashing away the cash you'd normally spend, then pay it off in full within 30 months.
The Tesco Bank current account also gives Clubcard points on spending. Customers using their debit card get one extra point for every £1 spent at Tesco (on transactions of at least £1). You'll also get one point for every £8 spent elsewhere (on a transaction of at least £8). You can also earn a guaranteed 3% AER interest until April 2019, though to get this you'll need to pay-in £750 and have three direct debits each statement month. You don't need to meet these requirements to earn the extra Clubcard points.
Customers who have a mortgage with Tesco Bank collect one point for every £4 of regular payments and overpayments, but not from any charges or fees related to the mortgage. These points should be added to your Clubcard account every three months.
Tesco Mobile customers can collect one Clubcard point for every £1 spent on pay-as-you-go top-ups and pay-monthly bills.You'll need to register your Clubcard with Tesco Mobile to start receiving points – do this via your online account or by texting 'CLUBCARD' to 28578 for free from your mobile.
Look out for any Tesco promotions offering extra Clubcard points. These can open up loopholes where it's worth buying the goods even if you don't want them. The best examples are the famous Johnson's Baby Powder and beef-in-gravy loopholes which originated on this site and ended up in all the papers. They worked like this:
When you bought any two Johnson's products, you got 100 extra points. The cheapest item was baby powder, at 76p. This meant you could spend £1.52 to get 101 points, worth £4.04 of Clubcard deals vouchers, making more than £2.50 PROFIT.
With the similar beef-in-gravy episode, one lucky saver bought a few hundred pounds' worth, donated it to a homeless shelter and used the points for a return trip for two to New Zealand. Be careful with these loopholes, as Tesco reserves the right to block people for fair usage breaches.
Even if you can't make a profit, the bonuses can lead to serious discounts. For instance, Tesco once sold iPod Shuffles for £49 – a good price – adding 999 bonus points on top of the usual points. These were worth £42 of Clubcard deals, so the iPod effectively cost £7.
Boost your points to get max value.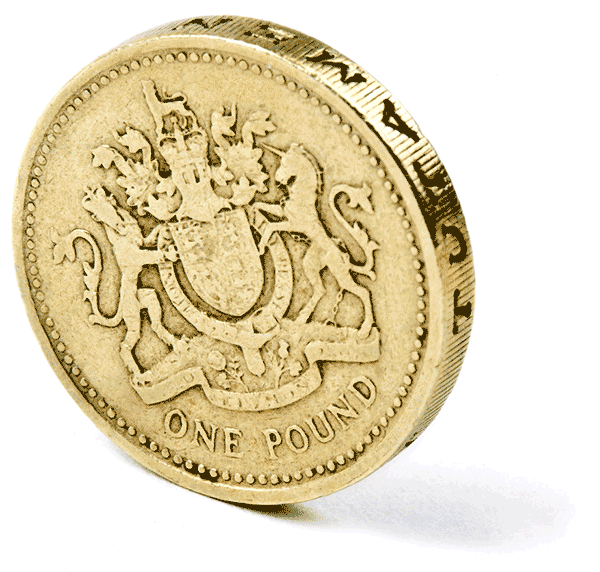 Once you've got your stash of points, the challenge is to make the most of them. Spend 500 points on your groceries at the checkout and you'll save a fiver – but spend them in the right way and you can really max their value.
Up to 4x value with Clubcard partners.
You can get the biggest boost to your points' value by exchanging vouchers for Clubcard Boost tokens to spend with its partners. They can be spent on days out, restaurants, train tickets and more. It varies, but in some cases you can redeem your points for up to four times their normal value (ie, 500 points gets you £20 in vouchers).
The pricing for Clubcard Boost is based on companies' list prices. Always check you're really getting three or four times the value before committing. So before exchanging £20 for something with a £60 RRP, check the price elsewhere in case it's cheaper and you're better off using the Clubcard voucher for something else.